SERVICES YOU CAN COUNT ON
Professional Roofing Contractors in
Andover, Minnesota
Andover Roofing Experts is your trusted source for top-quality roofing services in Andover. Our experienced team is committed to providing exceptional care and professionalism, catering to roofs of all sizes. We understand the challenges posed by harsh winter conditions and scorching summers, making it essential to rely on a reliable and trustworthy roofing company.
Our primary goal is to empower our customers through education, ensuring informed decisions. When you choose us, our process begins with a thorough roof inspection, followed by a detailed written estimate. With your approval, we proceed with unwavering commitment, delivering timely completion and impeccable workmanship using premium materials. We are so confident in our work that we offer a guarantee and warranty to provide you with complete peace of mind.
Roof Repair
We understand the crucial role your roof plays in safeguarding your home from storm damage and other threats. That's why we exclusively provide top-of-the-line products to prioritize your home's protection. With meticulous attention to detail throughout the tear-off process and shingled roofing installation, we take every precaution to ensure the safety of your home. Our roofing contractors will ensure a thorough cleanup, leaving your home in pristine condition, while our complimentary roofing inspections help fortify your home against the frequent harsh storms in Minnesota.
Metal Roofing
With a 50-year standard warranty, a metal roof has the potential to outlast conventional asphalt roofs, which typically require replacement 2-3 times within the same timeframe. Not only does it offer exceptional durability, but a metal roof is also impact-resistant, capable of withstanding hail up to 2 inches in size (potentially qualifying for an insurance discount). Moreover, it provides a quiet experience comparable to that of an asphalt roof, and you have the freedom to choose from a wide range of styles and colors to suit your preferences.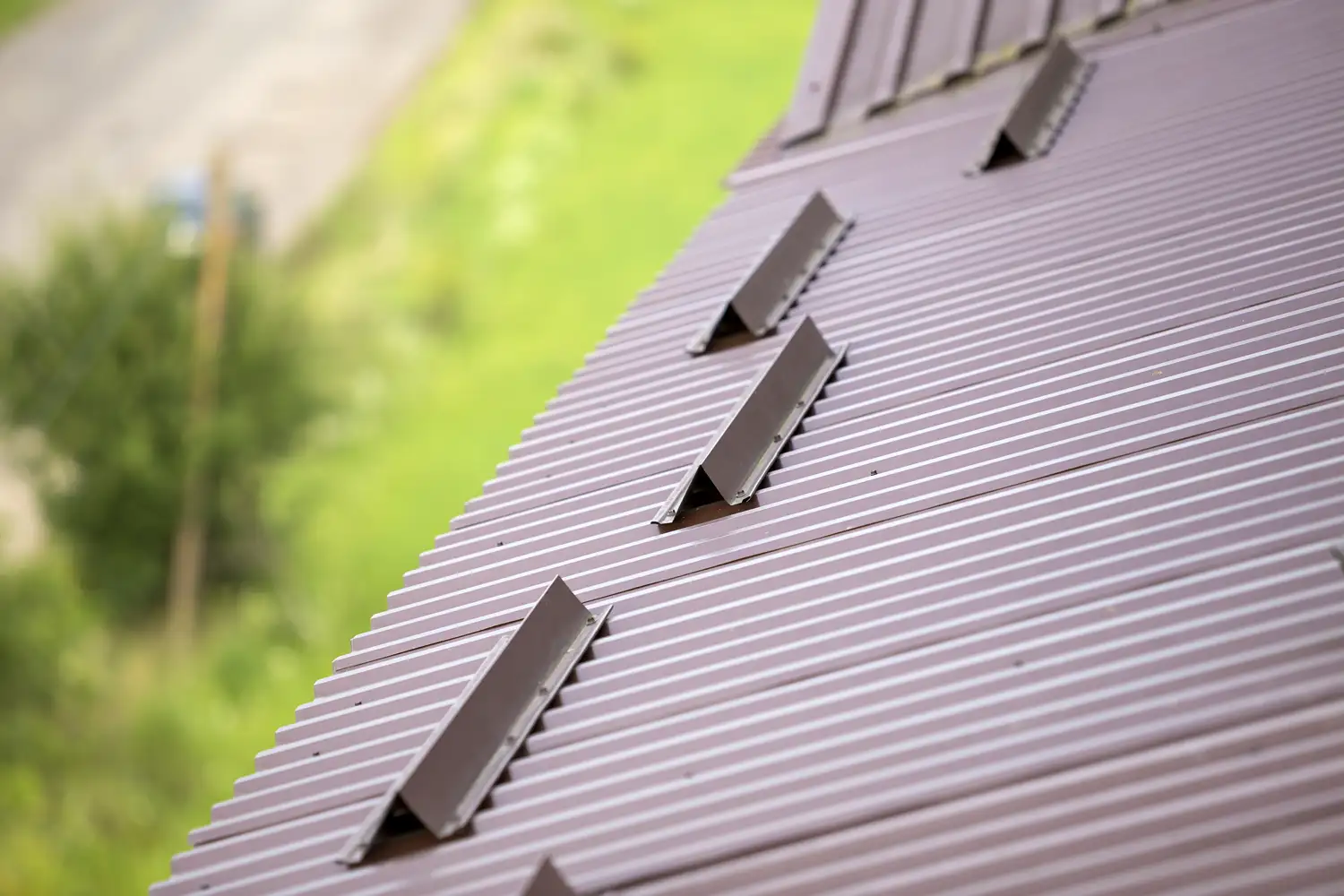 Siding
When it comes to replacing your siding, Andover Roofing Experts offers a wide range of options tailored to match your home and budget. By choosing our services, you can expect lower heating and cooling bills due to the underlayments installed beneath the siding. Our experienced installers are not only highly qualified but also respectful and courteous, ensuring that no mess is left behind after completing the job. Contact our roofing company today for a complimentary siding estimate and to explore our product offerings.
Gutters
Seamless gutters are an essential component of your home, protecting it by diverting water away from the structure and foundation. Crafted on-site using advanced technology, our seamless gutters are extruded at the perfect length, ensuring no leaks and minimal maintenance compared to snap-together gutters. As experts in seamless installation, we prioritize the safeguarding of newly built and existing homes. Don't delay in adding this to your to-do list, as water near the foundation can lead to damage that may take years to fully stabilize.
Windows
If your Twin Cities home has weather-beaten, broken, unsightly, or leaky windows, it not only detracts from its beauty but also reduces energy efficiency. Whether you're considering a home exterior makeover or simply looking to enhance curb appeal, windows play a crucial role in achieving both aesthetics and functionality. With a range of styles available, from contemporary to bold, upgrading your windows is a worthy addition to your home improvement checklist.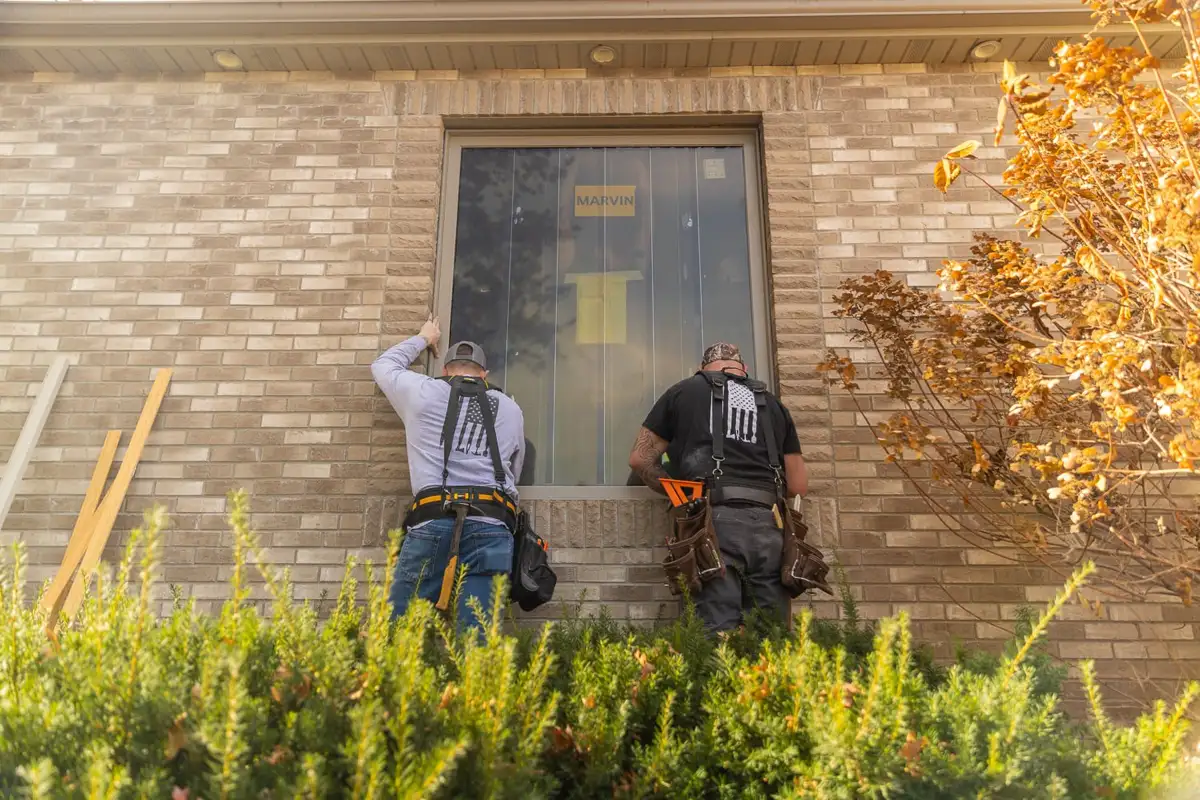 Ice Dams
With the expertise of our trained and professional roofers, we employ ice steamers to safely and effectively eliminate ice dams from your gutters. Our advanced ice steamers are specifically designed to remove ice dams without causing damage to your roof or windows. Instead of chipping away at the ice and risking further harm, we prioritize the protection of your home by utilizing high-temperature steam, ensuring a thorough ice removal process without the need for any blunt tools on your roof.
Working with the team at was an excellent experience. They ensured a seamless and stress-free process from start to finish. Chad's professionalism and expert advice throughout every step of the project were highly commendable. I highly recommend Andover Roofing Experts and encourage others to consider their services.
Working with the entire team was a breeze. Despite it being a small project to install a gutter on the rear of my house, I felt genuinely valued as their customer. They promptly accommodated the project into their schedule and delivered excellent results. Without hesitation, I will be reaching out to them for my next project.
Give us a call for a free estimate today!